Experience the Thrill of Big Cat Safaris in Tanzania with Kijani Tours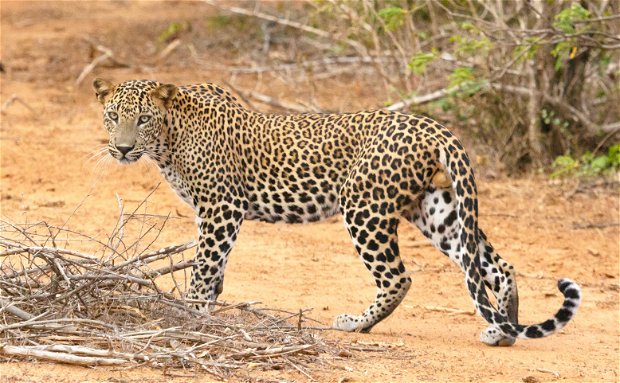 Globally there are thirty-eight species of big cats. Safari in Tanzania offers an ideal opportunity to see big cats (lions, leopards, cheetahs). Most big cats are the members if the genus Panthera except cheetahs which do not have retractable claws and have their own genus called Acinonyx.
Among all the big cats the lion's roar is the most popular and the lion is the only big cat living in a group called pride. Lionesses hunt together to bring down big prey like buffalo, giraffe, wildebeest, and zebra while other big cats live solitary lives with the exception of mothers and cubs. As the apex predators are the bellwethers of their ecosystem.

Embark on a once-in-a-lifetime adventure traveling to Tanzania, where Kijani Tours offers unforgettable big cat safaris. Witness the breathtaking beauty of the Serengeti, encounter lions, leopards, and cheetahs in their natural habitat, and create memories that will last a lifetime. Book your dream safari today and let Kijani Tours guide you through this extraordinary journey.
Gallery
Itinerary
Day 2
Arusha to Lake Manyara National Park
Overnight stay at Lake Manyara Serena Lodge
Lake Manyara, small, yet incredibly picturesque and diverse, offers a variety of landscapes, from its flat soda lake to its dense ground water forests and the craggy cliffs of the Rift Valley escarpment. Later in the evening explore Mto Mbu town with a visit to a local village and experience how the locals are living their life and later in the day we will have local dinner at the village before heading back to the lodge.
Day 3
Lake Manyara National Park to Serengeti National Park
Drive to Serengeti national park overnight at Kati Kati tented camp. Early we will drive to Serengeti via Karatu town and then check in at Ngorongoro crater entry gate before proceeding with our journey and we will stop at Crater view point before proceeding with the journey. having arrived at Naabi Hill gate at Serengeti we check the permit and proceed to the park.
Day 4 & 5
Serengeti National Park full day game viewing
erengeti will offer you an ideal opportunity to do an optional but unforgettable Hot Air Balloon flight, followed by a delightful champagne breakfast (balloon safari is booked in advance). After breakfast we head to the south-eastern side of the park, visiting the Simba Kopjes for our morning and afternoon game drive. Apart from the lion prides you find in the area, the Simba Kopjes is the place to visit for possible cheetah sightings. Enjoy dinner and overnight at the Serengeti Sopa Lodge.
Day 6
Serengeti to Ndutu in southern Serengeti
These short-grass plains stretch from the western side of the Ngorongoro Conservation Area to the southeast Serengeti National Park. The southeastern portion of Serengeti is teeming with wildlife year-round, but the peak in terms of wildlife density is between December and April. Giant herds of wildebeest and zebra are attracted by the seasonal rains pouring down. In this period the best area to see wildlife is around Lake Ndutu, in the heart of the wildebeest gathering. This is where female wildebeest give birth to countless calves and therefore makes up one of the highlights of the Great Migration.
Day 7
Ngorongoro crater then transfer to Karatu for overnight stay
Located in Tanzania's northern Crater Highlands, the Ngorongoro Conservation Area is part of the Serengeti ecosystem and one of the country's most famous safari destinations. Inscribed as a UNESCO World Heritage Site in 1979. The Ngorongoro Conservation Area is home to an incredible abundance and diversity of wildlife, including Grant's and Thomson's gazelles, wildebeest, zebra and large herds of buffalo. Around 500 bird species have been recorded in the Ngorongoro Conservation Area, of which 400 can be found in the crater itself.
Cultural tour at Lake Eyasi for experience with the Hadzabe and Datoga tribes /Tarangire National Park
Lake Eyasi located along the Yaeda valley a famous place for cultural travelers to go and witness the daily of the Hadzabe (traditional hunter-gatherer people who have one of the richest and most interesting histories) and Datoga are pastoralist Nilotic people with rooted in South Sudan or Ethiopia based in Yaeda Valley and Northern part of Singida region. Time spent with the Hadza and Datoga offers a very raw and authentic cultural experience. After the day with the two tribes, you will then drive to Moshi town for an overnight stay with an option for a night life (at your own expenses).
A small and popular known for Mt Kilimanjaro but also has lot of hidden gems like Hot spring, waterfalls, coffee tour, Moshi town tour or cycling in the village areas.
After a wonderful experience in Tanzania, you will catch a flight back home via KRO.