Experience the thrill of a lifetime with our Safaris in Tanzania! Embark on unforgettable adventures, exploring the untamed wilderness and encountering majestic wildlife, birds, and beautiful landscapes, and learning about the rich cultural heritages.
Experience the Unforgettable Photographic Safari in Tanzania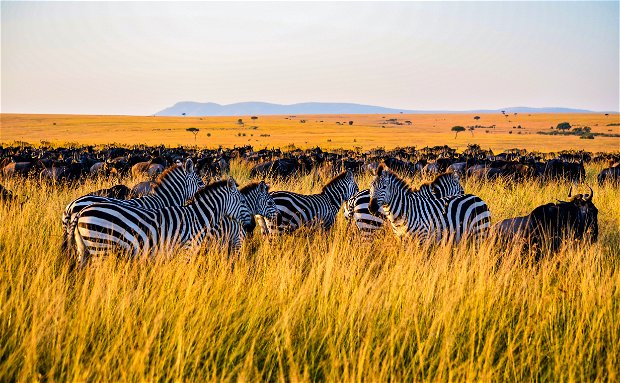 Discover the breathtaking natural beauty of Tanzania while honing your photography skills on a unique and unforgettable photographic safari. Explore diverse landscapes, encounter fascinating wildlife, and capture truly remarkable moments. A photographic safari in Tanzania is not just a journey, but an immersive experience that will leave you with lasting memories and stunning photographs. Join Kijani Tours on this thrilling adventure and unleash your inner photographer in the heart of Africa.
Gallery
Itinerary
Arrival and an overnight stay at Arusha coffee lodge in Bed breakfast accommodation
Day 2 - 4
Full day game drive at Tarangire National Park
Tarangire national park with an overnight stay within the park at the lodge or a public camp site. Tarangire is famous for one of the largest populations of Elephants in all of Tanzania and its majestic Baobab Trees. Throughout the dry season you can expect to see large herds of Elephants, thousands of Zebras, Wildebeest, and Cape Buffalo who trek hundreds of kilometers to drink and congregate in the Tarangire River among hilly woodlands where this river becomes a lifeline during this period of the year.
Day 5
Tarangire national park to Karatu
After a morning game drive in Tarangire, we will head toward Karatu town for an overnight stay at Ngorongoro farm house for a night stay.
Day 6 - 7
Central Serengeti full day
Drive to the next camp located in the central Serengeti, looking for lions, cheetahs, leopards' other animals and birds along the way as we drive to Serengeti National Park. check in and spend one night in a tent with all meals, selected drinks and game viewing and sundowner activities included.
Day 8 -11
Serengeti- Ndutu full day and later drive to NCAA for an overnight stay on the eleventh night
Our next destination is Ndutu. A popular destination in the southeastern Serengeti National Park. The southeastern portion of Serengeti is teeming with wildlife year-round, but the peak in terms of wildlife density is between December and April. Giant herds of wildebeest and zebra are attracted by the seasonal rains pouring down. In this period the best area to see wildlife is around Lake Ndutu, in the heart of the wildebeest gathering. This is where female wildebeest give birth to countless calves and therefore makes up one of the highlights of the Great Migration.
Day 12
Hadzabe and Datoga day trip
Lake Eyasi located along the Yaeda valley a famous place for cultural travelers to go and witness the daily of the Hadzabe (traditional hunter-gatherer people who have one of the richest and most interesting histories) and Datoga are pastoralist Nilotic people with rooted in South Sudan or Ethiopia based in Yaeda Valley and Northern part of Singida region. Time spent with the Hadza and Datoga offers a very raw and authentic cultural experience and overnight at Ngorongoro farm house.
Day 13
Drive from Karatu/Moshi
Early morning, we pack our luggage and gear and drive north to Moshi via Arusha city we can have an evening photo shoot of Moshi town and Mt. Kilimanjaro but this will depend on the clouds covering the mountains.
Moshi offers an ideal place for photography and places to finish off your journey before flying home on the same date or on a coming day.