Tanzania Safari and Cultural Tour: Discover the Wild Side and the Rich Culture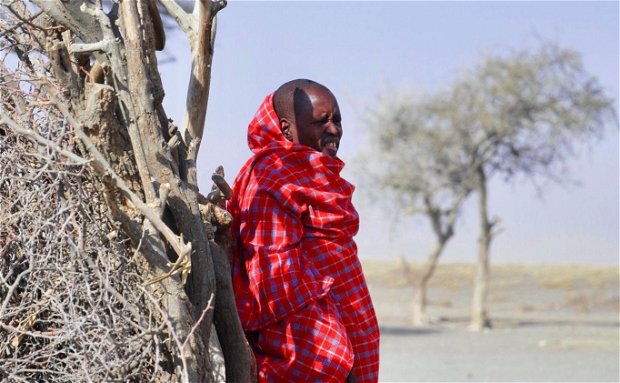 The best time for this is the end of December/early January. It is eight days` safari with Seven nights. The safari will include visiting the Maasai, Hadzabe hunters and gatherers without forgetting the Datoga who are blacksmith but not only that but you will have a chance to witness wildebeest migration and wildebeest calving. The best time for the visit is at the end of November or early December to January. Welcome to an eight day and seven nights' wildlife and culture safari.
From the majestic Serengeti National Park to the ancient Ngorongoro Crater, Tanzania is a paradise for wildlife lovers. On a people and wildlife safari, you'll have the chance to see the Big Five up close, as well as a variety of other animals such as elephants, giraffes, zebras, and wildebeest. You'll also learn about the Maasai people, one of Tanzania's most famous ethnic groups.
Gallery
Itinerary
Day 1
Arusha to Tarangire National Park
Tarangire national park with an overnight stay within the park at the lodge or a public camp site. Tarangire is famous for one of the largest populations of Elephants in all of Tanzania and its majestic Baobab Trees. Throughout the dry season you can expect to see large herds of Elephants, thousands of Zebras, Wildebeest, and Cape Buffalo who trek hundreds of kilometers to drink and congregate at the Tarangire River among hilly woodlands where this river becomes a lifeline during this period of the year.
Day 2 - 3
Drive from Tarangire National Park to Lake Eyasi for Datoga and Hadzabe cultural experience
Lake Eyasi located along the Yaeda valley a famous place for cultural travelers to go and witness the daily of the Hadzabe (traditional hunter-gatherer people who have one of the richest and most interesting histories) and Datoga are pastoralist Nilotic people with rooted in South Sudan or Ethiopia based in Yaeda Valley and Northern part of Singida region. Time spent with the Hadza and Datoga offers a very raw and authentic cultural experience and overnight at Ngorongoro farm house. Later on the day we will drive back to Karatu town for a night stay ant Ngorongoro farm House.
Day 4 - 6
Drive from Karatu to Ndutu, Southern Serengeti
Our next destination is Ndutu. A popular destination in the southeastern Serengeti National Park. The southeastern portion of Serengeti is teeming with wildlife year-round, but the peak in terms of wildlife density is between December and April. Giant herds of wildebeest and zebra are attracted by the seasonal rains pouring down. In this period the best area to see wildlife is around Lake Ndutu, in the heart of the wildebeest gathering. This is where female wildebeest give birth to countless calves and therefore makes up one of the highlights of the Great Migration. Our three days in Ndutu will give a chance to have a fully day game drive. Overnight at Ndutu safari lodge
Day 7
Ngorongoro Crater full day
Located in Tanzania's northern Crater Highlands, the Ngorongoro Conservation Area is part of the Serengeti ecosystem and one of the country's most famous safari destinations. Inscribed as a UNESCO World Heritage Site in 1979. The Ngorongoro Conservation Area is home to an incredible abundance and diversity of wildlife, including Grant's and Thomson's gazelles, wildebeest, zebra and large herds of buffalo. Around 500 bird species have been recorded in the Ngorongoro Conservation Area, of which 400 can be found in the crater itself.
Day 8
Cultural activities at Mto wa Mbu for half a day before driving back to Moshi
The small town of Mto Wa Mbu lies at the entrance to Lake Manyara National Park. A local agricultural hub, the town is famous for its rice production, and bananas but other crops, vegetables, and fruits are also produced in the area that Tanzania is known for. A half-day tour of the town in the company of a local guide gives travelers the opportunity to interact with local farmers, as well as artisans, craftsmen, and painters. A sampling of the local banana beer adds a unique taste of local flavor and also a cycling tour of Mto wa Mbu can be exciting experience.
Day 9
Moshi town day tour
A small and popular known for Mt Kilimanjaro but also has lot of hidden gems like Hot spring, waterfalls, coffee tour, Moshi town tour or cycling in the village areas and overnight at Sali Salinero hotel.