Unforgettable Tanzania Special Interests Tour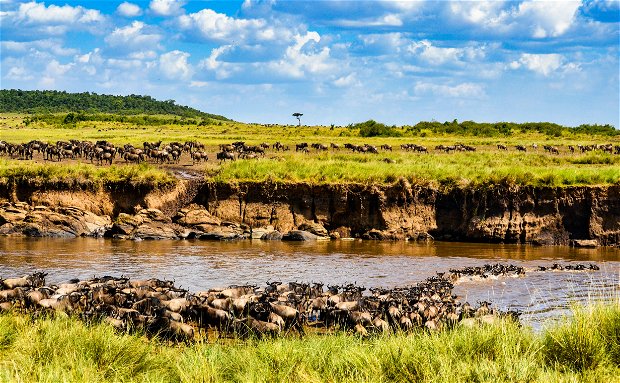 Embark on an exhilarating journey through Tanzania's captivating landscapes on a once-in-a-lifetime safari adventure. Explore the iconic Serengeti and vast Ruaha national parks, immersing yourself in the rich biodiversity and stunning scenery of this wild wonderland. Get ready for an unforgettable Tanzanian safari experience. It includes domestic flights, walking safaris, open vehicles in Ruaha National Park, and cultural tours. It is nine days and an eight-day safari.

Add-on's
Balloon USD 560, walking safari, bush lunch, gol kopjes at USD 20 per car
Flight Serengeti to Ruaha USD 500-600
Arusha/Serengeti flight 300.
Itinerary
At the airport you will meet the company representative to pick you up and transfer you to Arusha coffee lodge for a night and after a rest you will be briefed about your Tanzania safari itinerary.
Day 2
Flight to Serengeti National Park
Morning at leisure and the tour of Arusha and later in the afternoon after lunch you will take flight to Serengeti National Park, Seronera airstrip and transferred to a lodge/camp for an overnight stay.
Day 3 - 4
Serengeti full day game viewing
Serengeti National Park is undoubtedly the best-known wildlife sanctuary in the world, unequalled for its natural beauty and scientific value, it has the greatest concentration of plains game in Africa. The Serengeti National Park in Tanzania was established in 1952. It is home to the greatest wildlife spectacle on earth - the great migration of wildebeest and zebra. The resident population of lion, cheetah, elephant, giraffe, and birds is also impressive. There's a wide variety of accommodation available, from luxury lodges to mobile camps. The Park can be divided into 3 sections. The popular southern/central part (Seronera Valley), is what the Maasai called the "serengit", the land of endless plains. It's classic savannah, dotted with acacias and filled with wildlife. The western corridor is marked by the Grumeti River, and has more forests and dense bush. The north, Lobo area, meets up with Kenya's Masai Mara Reserve.
Day 5
Serengeti morning game viewing, Ruaha National Park
Serengeti morning game viewing and then at mid noon we board a charter flight to Ruaha National Park and overnight stay at Asilia camp/lodge in Ruaha.
The park history dates back to 1910 when it was gazetted Saba Game Reserve by the Germany then the name was changed by British to Rungwa Game reserve in 1946. In 1964 the southern portion of the Game was gazetted as Ruaha national park and in 1974 a small section of South Eastern part of the Great Ruaha River was incorporated into the park. The name "Ruaha" originates from the Hehe word "Ruvaha", which means "river". Ruaha national park is one of the few Tanzania's famous wilderness areas where one can have a rare experience of game viewing spiced up by the fascinating landscape, bird's species, amphibians, reptiles, vegetations and several historical and cultural sites in the park which offer a visitor a chance to explore the Southern Tanzanian tribes. The Great Ruaha River save as the life line of the park. During dry season, this river become mostly the main source of water for wildlife. Ruaha National Park has a bimodal pattern of rain forest; the short rainfall season begins November to February, while the long season is between March and April.
Day 6 - 9
Ruaha National Park
Ruaha national park full day game drive, walking safari on day seven and day eight full day game drive. On the last day you will take a flight to Dar es Salaam/Moshi ready for departure on the same or next day.